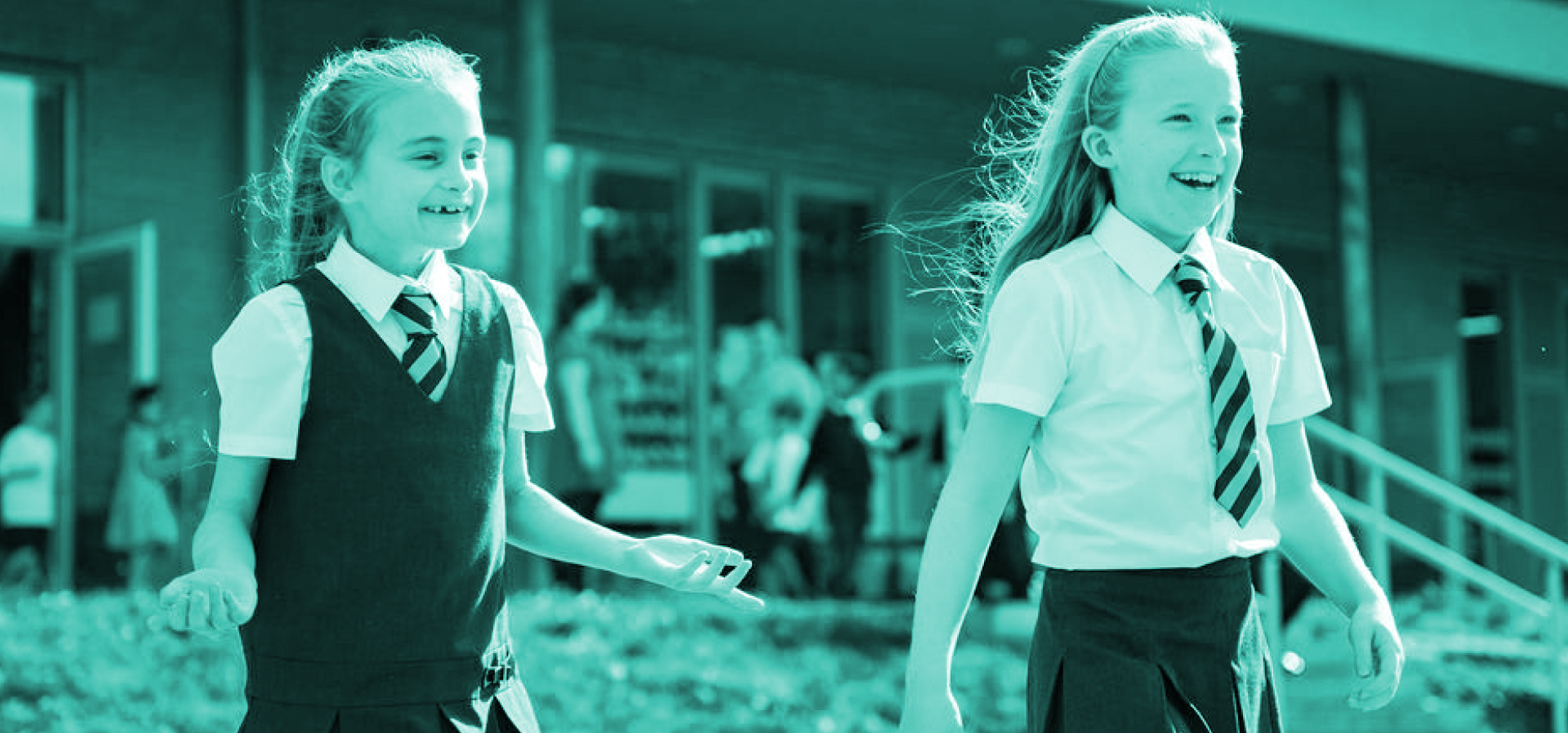 History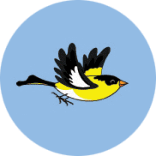 Intent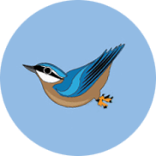 Implementation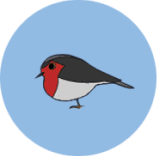 Impact

Our knowledge of the past is constructed from a range of sources that historians use to build up a picture and answer historical enquiries.
1. Intent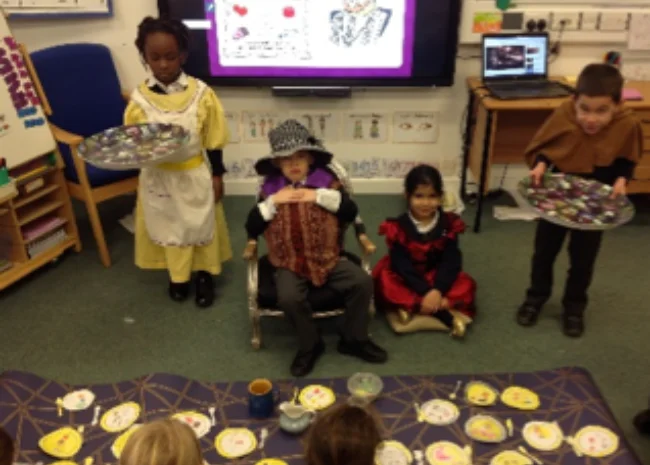 At Arunside, we believe that history has the ability to create a bridge between our world and the fascinating worlds of the past. The study of history stimulates curiosity and imagination. This inevitably leads children to ask questions; the answering of which, will require and enable them to develop the abilities to gather, to compare and to evaluate evidence. We want our children to gain a solid understanding of British history and the history of a range of societies around the world. This will enable them to develop a greater appreciation of how human societies vary according to time, place and circumstance. In addition, we want them to appreciate how our wider local area and culture has been touched and shaped by historical events. In doing this, we want our children to gain a sense of their own heritage and thus, be able to confidently engage with and utilise the cultural and historical capital of our society.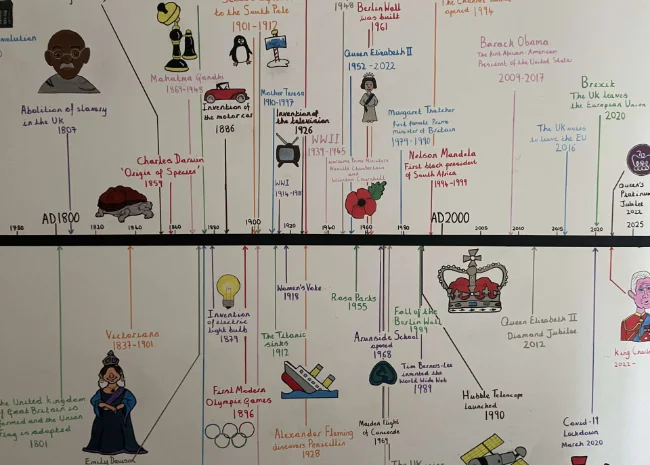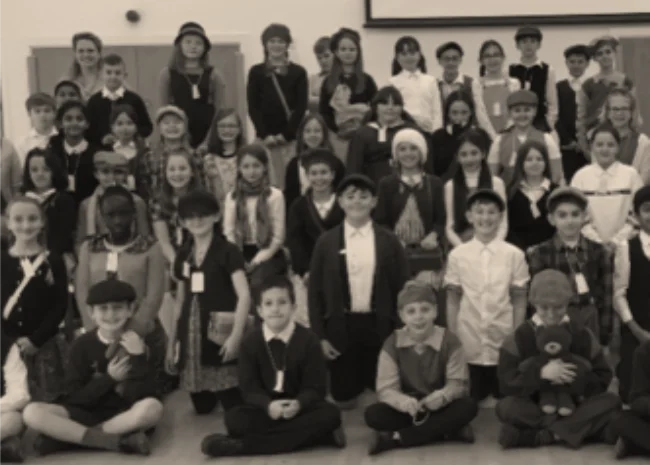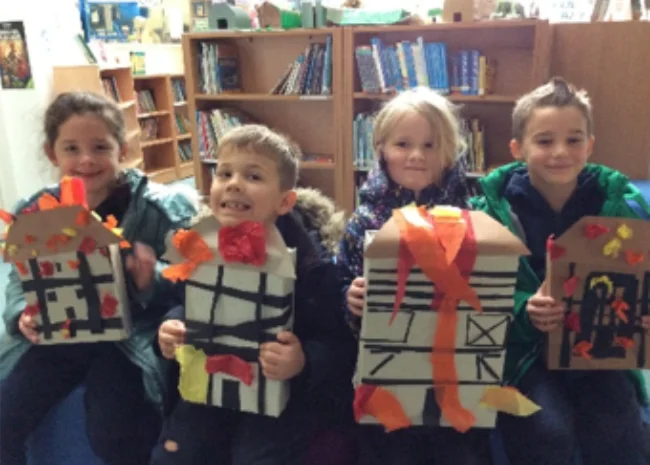 2. Implementation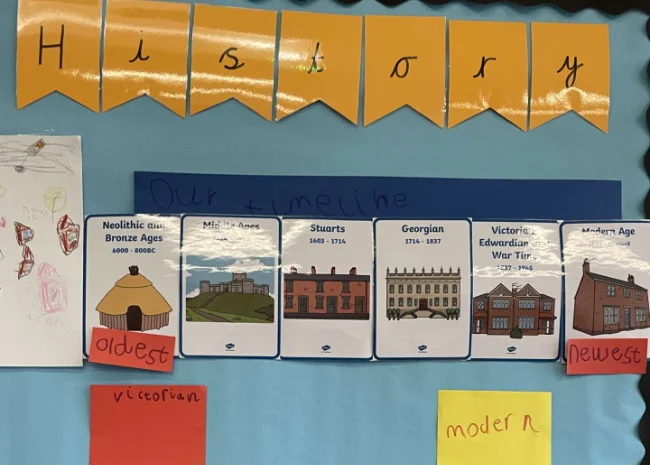 Each year group will study at least one history-based topic (learning journey) a year. Within this topic, children will be taught discreet history lessons in which they will develop specific history skills, such as placing events on a timeline. They will, of course, also increase their knowledge of historical events. One way we will help them to achieve is by providing 'Knowledge Organisers', which are handy reference sheets containing key vocabulary, a timeline, key facts and images. In addition to this, children will also explore their history-based topic in other areas of the curriculum such a writing, design and technology and music. In doing this, they will gain a broader and richer understanding of the historical period they are studying – it will come to life. Similarly, trips to historical sites, the handling of historical artefacts, watching theatre productions and taking part in workshops will give the children stimulating and memorable experiences.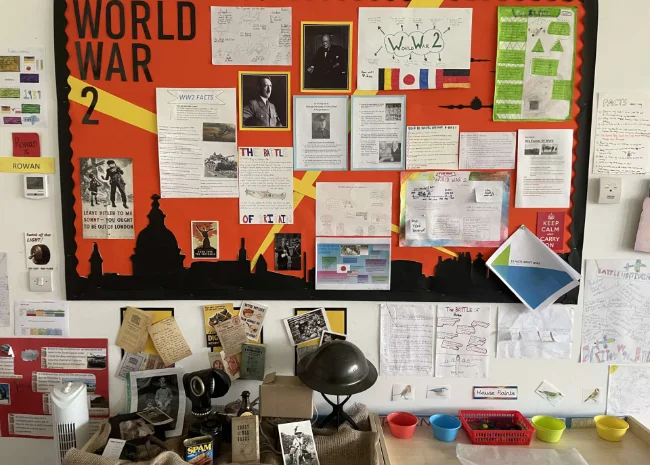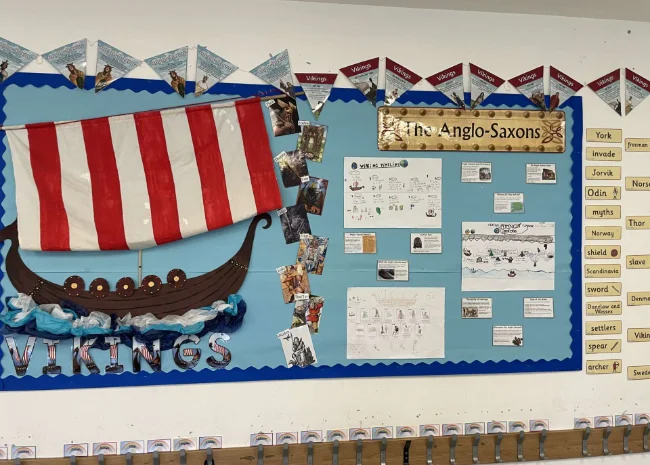 3. Impact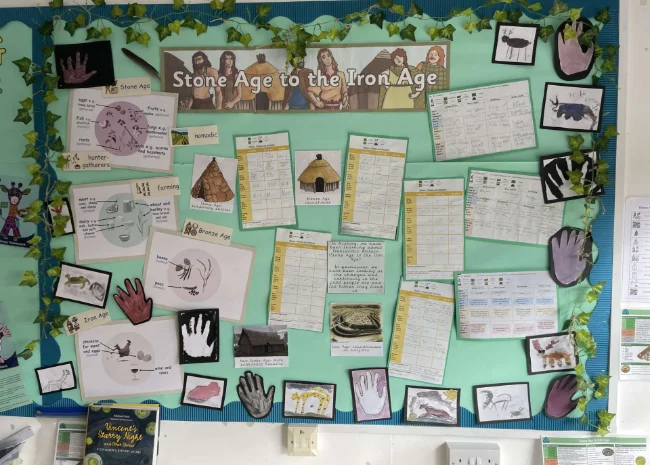 Arunside children are interested in and excited by the history learning they are part of. They study history, not only in history lessons but also in a huge variety of ways, from learning how to fence, to taking part in theatre workshops about historical events. Children's work is always celebrated as can be seen by the beautiful displays. This includes work produced in class, but also 'take-home' tasks. Children are also chronologically aware and can place the historical eras they have learned about on a timeline and so have a good understanding of how these might relate to each other. Building a strong picture of continuity and change throughout history. Children's learning in history is assessed through fun and well thought out tasks at the end of each unit. These enable children to use the knowledge they have gained and recognise the skills used by historians to study and analyse the past.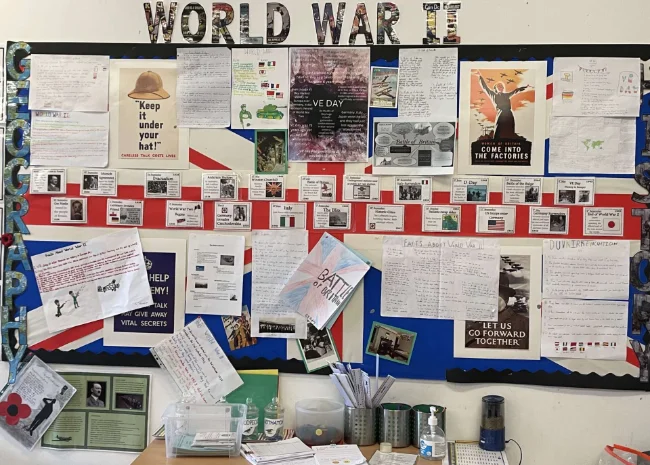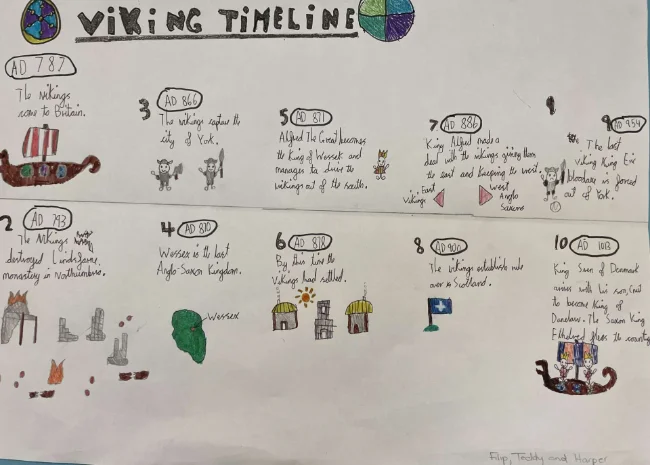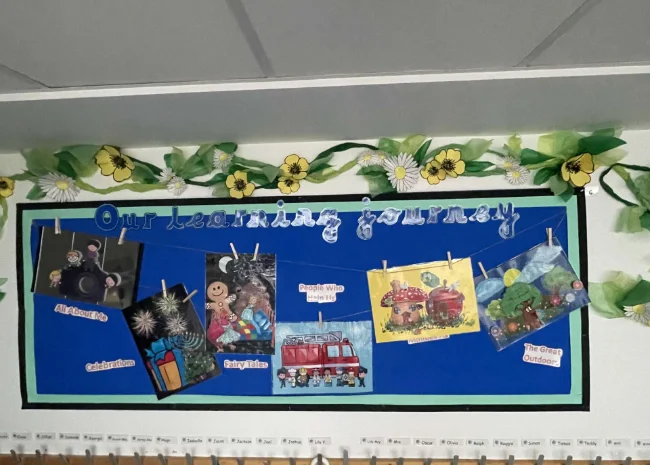 Image Gallery