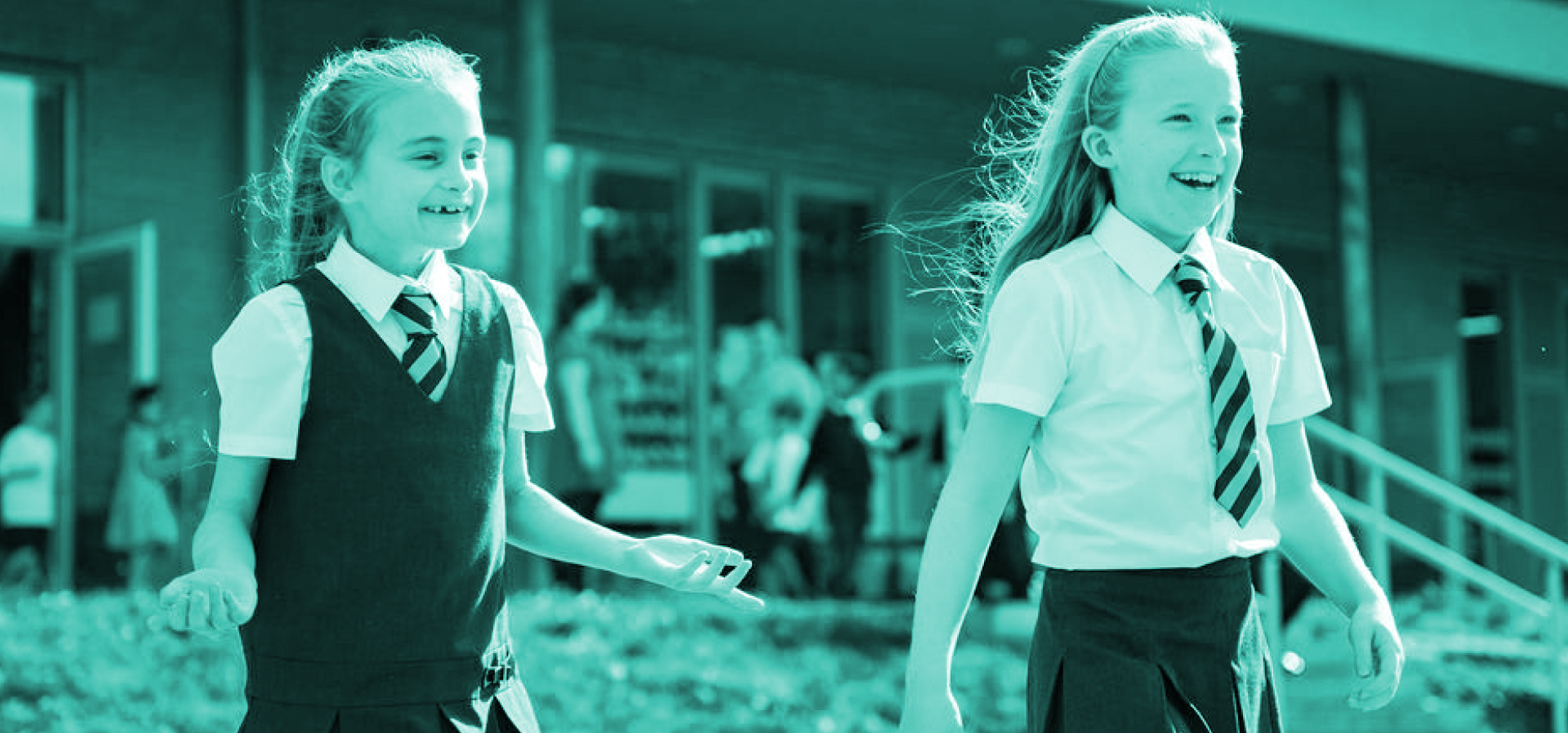 English – Reading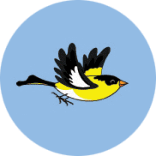 Intent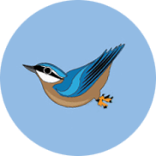 Implementation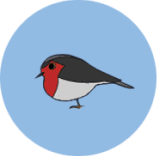 Impact

1. Intent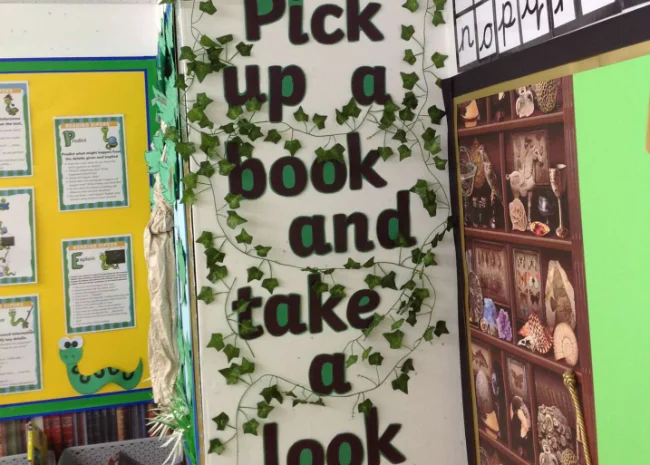 At Arunside Primary School, we prioritise the teaching of reading both as a key component of our English provision and one which unlocks opportunity in all other subjects. We believe that all pupils should have the opportunity to be fluent, confident readers who are able to successfully comprehend and understand a wide range of texts.
We want pupils to develop a love of reading, have a good knowledge of a range of authors and be able to understand more about the world in which they live through the knowledge they gain from texts. We aim to develop positive attitudes towards reading so every child thinks of themselves as a reader and develops a love of the written word in all its various forms. We wish to create a community of readers that share, enjoy and promote reading as a skill and pastime and to encourage a home-school partnership which enables parents and carers to understand how to enhance the skills being taught in school through good quality texts.
We believe that reading 'opens the door' to learning, enabling children to access a wider curriculum. Children who read a lot will go on to become lifelong learners.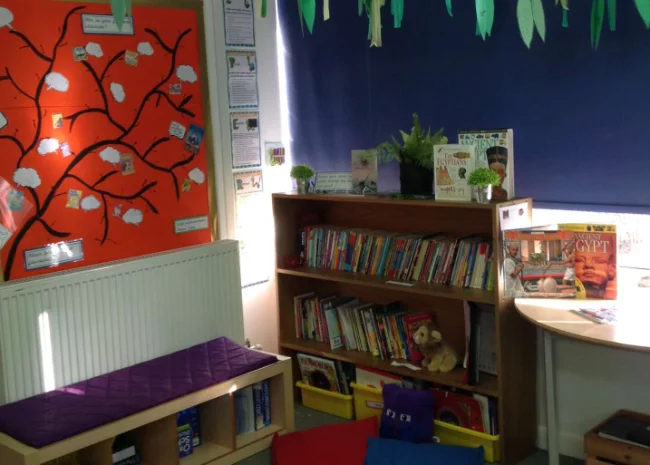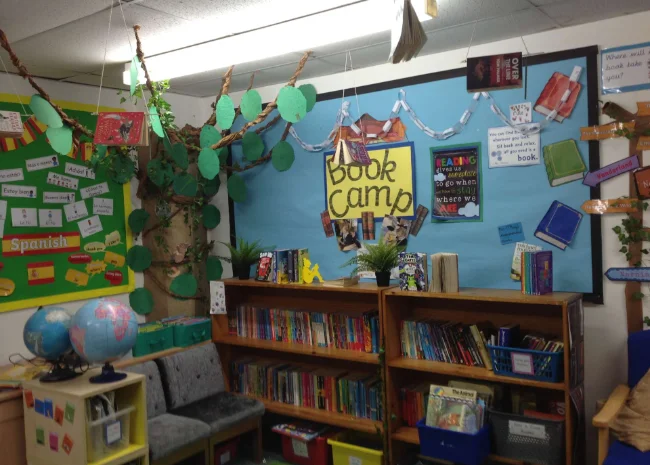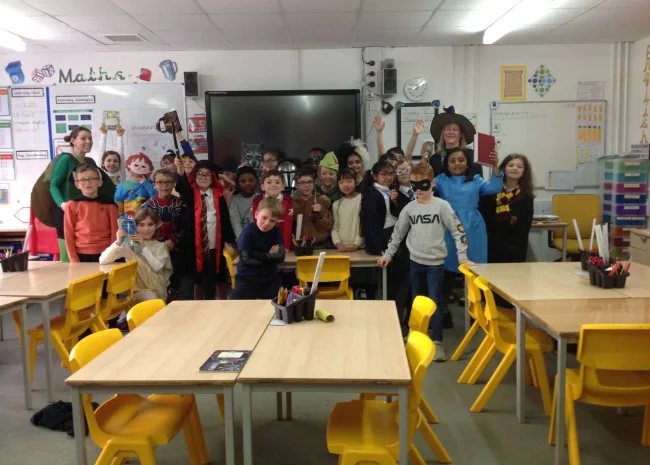 2. Implementation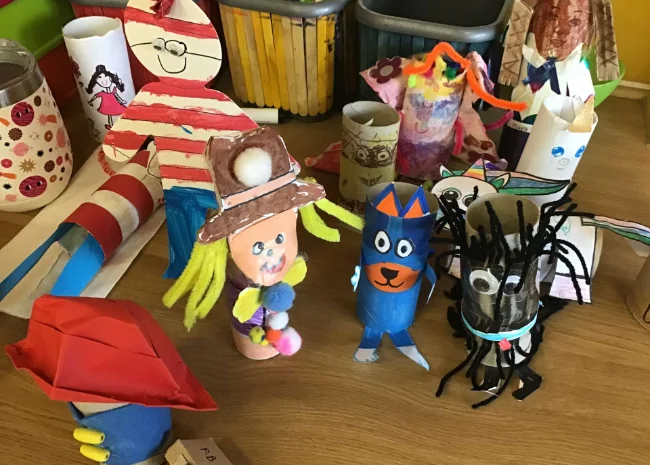 At Arunside reading is an important and integral part of all children's learning and progress. Reading lessons at Arunside are delivered in a variety of ways; including but not limited to, group teaching, whole class, close text analysis, discreet phonics teaching, shared, peer and 1:1 reading.
At Arunside, we teach English through the Power of Reading. This is a programme provided by the Centre for Literacy in Primary Education which puts quality children's literature at the heart of the curriculum and supports our work in teaching literacy creatively and effectively. The Power of Reading promotes a love of literature. It focuses on using high quality children's texts and provides creative teaching approaches to engage children in the literacy curriculum. This supports our teachers to nurture a whole school love of reading and writing that allows our children to make wonderful progress. Our children are able to increase their vocabulary, understanding and enjoyment of texts.
Whole class guided reading allows in-depth discussions of high-quality books daily for every child. We emphasise the importance of books and literature, enabling our children the opportunities to become confident, happy and enthusiastic readers and writers.
All classes have texts read to them throughout the year. This helps to promote a pleasure for reading as a desirable past time and something that should be valued and treasured. Our children receive daily, directed reading, led by class teachers and supported by teaching assistants. This ensures that all children are supported, challenged and developed as readers.
Phonics teaching
Arunside School uses an accredited systematic synthetic phonics instruction programme, which is validated by the DfE. It is called 'Schofield and Sims – My Letters and Sounds'. More information about our scheme can be found here.
Whole-school Reading Scheme
At Arunside, we have a range of fiction and non-fiction decodable reading books linked to our phonic programme My Letters and Sounds'. These are used whilst the children are being taught phonics . We use a combination of whole school reading schemes and supplement this with online reading platforms called 'Bug Club' for KS1 and Purple Mash (Serial Mash) for KS2. This online reading scheme allows children to access books both at home and school. This means that all children have the opportunity to read a wide variety of books in a structure, challenging and progressive approach. All books, including 'Bug Club', are colour banded to provide the appropriate challenge for all children. The reading scheme across the school is constantly evolving and as a result, children are provided with books that not only challenge but also interest them and encourage a love of reading.
Guided Reading
Children in Key Stage One are engaged in timetabled Guided Reading sessions, where they follow a systematic approach called RIC from the Spring term in Year 1. Whole class reading is carried out daily at Arunside through texts we use in our Literacy lessons. The children become familiar with the text through drama and speaking and listening activities. This allows all children the ability to access the text and even read specific sections independently. In Year One, through a combination of modelled, shared, guided and independent reading, children at Arunside continue to enjoy their reading journey, success and progress. Throughout Year One, children develop their skills of decoding some real words, some alien words and learn to share and enjoy books together. They begin using the use RIC logos to answer questions about texts which require them to retrieve, interpret and predict.
In Year 2 children complete RIC activities which are then marked and discussed as a class. There is a big emphasis within our school for children to have wide language, comprehension and broad vocabulary development. These Guided Reading sessions focus on the various reading domains to fully explore and develop the children's understanding of what they read, through a range of high-quality texts. This skill is further built upon as the children transition to KS2 and into Y3 where similar to RIC children engage with explicit teaching of reading through the use of VIPERS as well as continuing The Power of Reading to ensure children continue to enjoy and explore whole texts.
As they progress through the school, pupils are introduced and taught how to use Point, Evidence, Explain through high quality texts, subjects, topics and comprehensions. This is a method for answering questions about a subject. It involves stating a point, providing evidence from the text and explaining their argument, providing them with a solid grounding for secondary school. The comprehension and language skills previously taught are developed through discussion and feedback. Children are encouraged to talk enthusiastically about reading and writing and understand the importance of this subject. They are also provided with fun activities to talk about books and authors that they have enjoyed, and make reading recommendations for their peers.
Whole school events
We celebrate National and World Poetry Day, Roald Dahl Day and World Book Day. We also plan whole school competitions such as 'Picture Book competition', 'sponsored reads,' and hold 'book battles' and reading challenges. These all unite our school and it's community.
Year 6 are affiliated with the 'BookPenPals' Program and have the privilege of being assigned the author 'Katharine Orton', author of Nevertell and Glassheart, with whom they share book recommendations and ideas for the year.
3. Impact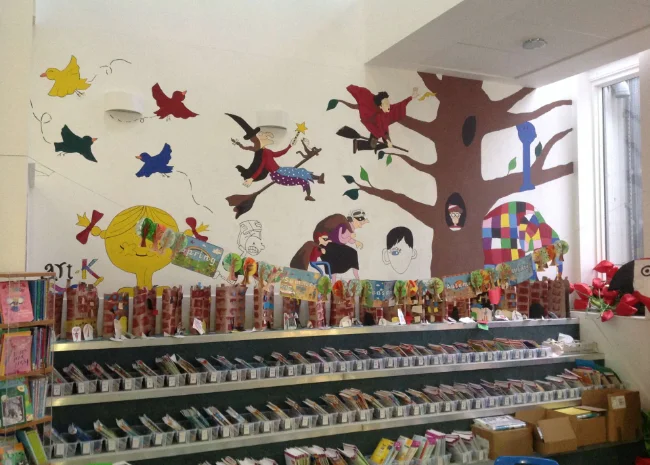 By the time children leave Arunside they will:
Pupils will be enthusiastic and motivated readers who are confident and will enjoy reading a wide variety of genres and text types
Pupils will be inspired by literature and will read for pleasure.
Pupils of all abilities will be able to succeed in all reading lessons
Pupils will use a range of strategies for decoding words, not solely relying on phonics in order to be able to read fluently with a secure understanding of what they have read
Pupils will have a good knowledge of a range of authors
Pupils will be ready to read in any subject in their forthcoming secondary education
Parents and carers will have a good understanding of how they can support reading and home, and contribute regularly to home-school records
There will be no significant gaps in the progress of different groups of pupils (e.g. disadvantaged vs non-disadvantaged)