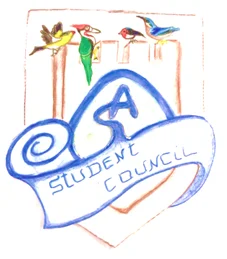 Arunside's Student Council aims to inspire our children to:
Represent the whole school by living our values and use them to shape our school – Responsibility
Building resilience, independence and the ability to take risks – Excellence
Developing, aspiring to achieve and be ready for the modern Britain – Ambition
Developing a sense of belonging but maintain their unique identity. – Positive contribution
To express their opinions and ideas with others – Learning powers
Arunside's Student Council organisation:
Two delegates from each KS2 class
Two delegates from each KS1 class
Annual Student Council elections for a Chair, Deputy, Secretary and Chief (CDSC)
Regular meetings
Minutes will be recorded by the Secretary
Mrs Kalinka Coordinator
An agenda fed by the council is to be organised by the CDSE with the Coordinator support.
Our Student Council is built to encourage pupils to develop and experience:
Speaking and Listening
Debating and co-operating
Planning, organising, budgeting and monitoring small projects
At the beginning of the academic year, two new candidates from each class, will be elected so that different representatives have access to the same opportunities and experiences.
The Student Council will meet once a term. The Chair will disclose what will be discussed and the delegates will feedback ideas and suggestions.
The students discuss a wide range of topics, including financing, renovations, implementation of various activities, ecological needs, interaction with the PTA and many more.
When necessary, a vote is held to make important decisions. The secretary will record the meeting's minutes and these are displayed on the Student's Council board.
The main purpose of the Arunside Student Council is to provide an official channel for pupils to communicate their opinions, present their requirements and get a chance to contribute toward decisions regarding their education. So, often the delegates collect class ideas, raise a dialogue and share back the discussed results.
During the academic year of 2022/23, our Student Council succeeded in:
Meeting regularly to discuss class views and issues.
Held the first Chair, Deputy and Secretary election.
Voted for a change of Logo and Designation.
Helped to decide which Ecological issues the school wanted the Eco Agents to focus on.
Solved the lost property problem by sorting, returning and clearing the corner on a rota basis.
Helped to sort out and distribute the wild flowers seeds donated to the school.
Engaged and participated with the Eco Day Event.
Started negotiations with the PTA for a small project in the outdoor classroom.
Ran the PTA's second-hand stall, to create awareness towards Arunside's annual environmental focus of 2023 – one of the greatest threats to our ecosystem – Fast Fashion.
Ran a second stall at the summer fair to help raise money for Cancer research charity.
Image Gallery